Andy Kaiser, Boonville, IN 812-853-3157
---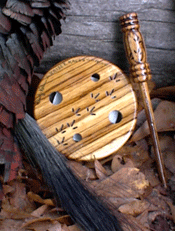 I was born and raised in Boonville, Indiana, a small town a short distance off the Ohio River where it seems that everyone hunts. While growing up, I hunted everything from squirrels to deer with family and friends. At age 16, I harvested my first wild turkey. A few springs have passed since that first gobbler, but it didn't take long for my love of turkey hunting and being in the spring woods to become apparent. Since that time, my greatest passion has been for hunting the wild turkey.

My experience turkey hunting has taught me that the right call at the right time can make all the difference. Each of my calls are hand-turned from only the best woods available to get the truest sounds possible. There is just something about the sound that you get from calls that were made one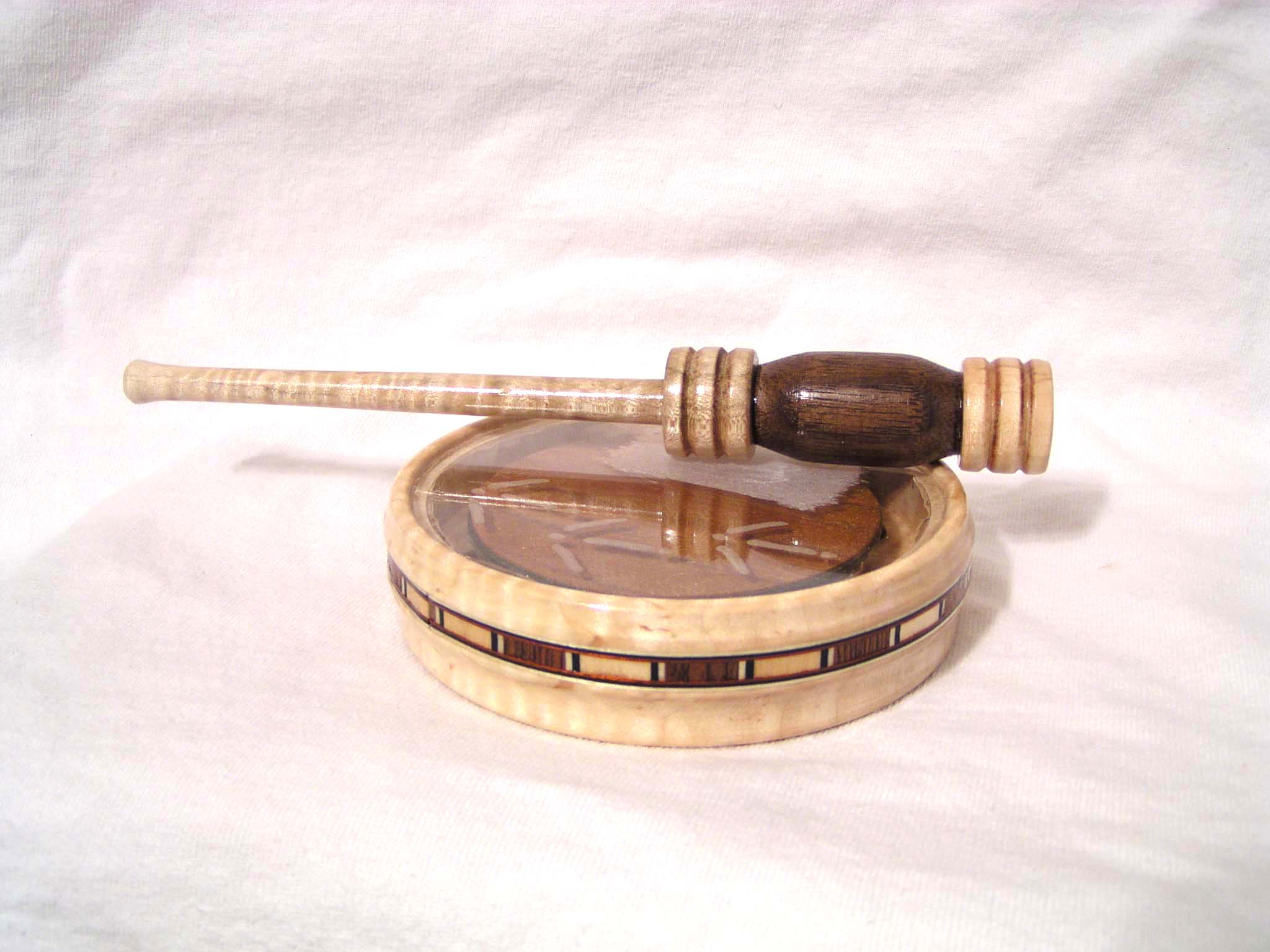 at a time that you just can't get from the mass produced calls. There is also a lot more to making a call than just putting it together. From selecting the right wood to putting on the finishing touches, each step in my design is just as important as the step before.
I have found a design that definitely works on turkeys. Striker tips are usually turned two ways. Either a traditional straight tip or a flared tip. The flared tip adds control and consistency. Making my calls great for beginners and youth hunters.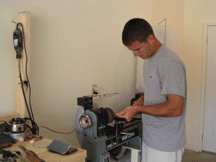 Since I make each call with the hunter in mind and most are special ordered, I am able to make a call with the sound that you are looking for. Whether you prefer the sound of a soft, seductive hen or the rasp of an old boss hen, there is a call for you. I have set out to make a call that not only looks great, but sounds even better. Although these calls are beautiful, both the call and the striker are coated with a very durable finish that will hold up to many years of chasing gobblers.

A customer purchased a call and posted a picture of it on a discussion forum that I frequent. The comment was made that his call was almost "too pretty to take in the woods". The reply from the customer was that "yes it is, but it sounds too good not to." This is what I am trying to achieve. A beautiful call that sounds great. I sign and date each call that I make and also personalize it if the customer wishes. Each of my calls are hand made without the aid of any jigs or duplicators. Because of this, no two calls are the same.